Our Affiliates
Google AdWords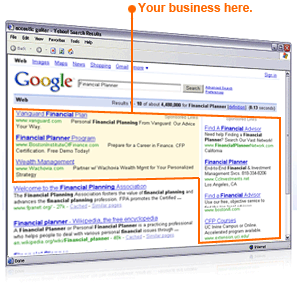 Our dedicated & experienced Google adwords team can help you increase your business weather you are a multinational, a start up or an NGO.

We work on all aspects right from Google adwords campaign strategy, text ads meeting Google adwords specifications, banner ads meeting the exacting specifications of Google adwords. Creative banner & text ads along with strategic search phrases, placement & landing pages ensure that you get optimum revenue from your ad spend.

Advertise your business on Google
No matter what your budget, you can display your ads on Google and various content network sites from New York Times to Economic Times to AME Info. Pay only if people click your ads.

How Adwords work?
We create your ads and choose keywords, which are words or phrases related to your business.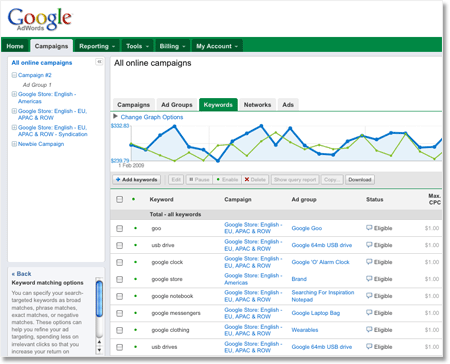 Your ads appear on Google
When people search on Google using one of your keywords, your ad may appear next to the search results. Now you're advertising to an audience that's already interested in you.

You attract customers
People can simply click your ad to make a purchase or learn more about you. You don't even need a webpage to get started - We will help you create one.

Adwords to reach yours consumers
Expand your reach through the content network
With hundreds of thousands of high-quality websites, news pages, and blogs that partner with Google to display AdWords ads, the Google content network can reach users all over the web to help you drive conversions. Choose from text, image, and video formats to communicate your message.

While many of EDS clients are based in Dubai, Abu Dhabi or elsewhere in UAE, our reputation has brought us clients from Saudi Arabia, UK, China, India, and Europe.
So choose to fill the form or speak to US on +971-4-5193444 now or send us an email on info@uaeemailmarketing.com.

Who cares more than us about your online presence? We know what we do, we don't promise much but we provide "value for your money".
Come to the specialist........

Click n reach the world....